Waiting on Wednesday is a weekly event hosted by Jill from Breaking the Spine and specifically spotlights upcoming novels we can't wait to read. As always, there are some amazing upcoming books, but this week we're particularly excited for..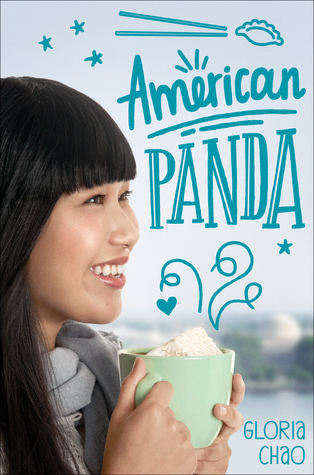 Title: AmericanPanda
Author:
Gloria Chao
Publisher: Simon Pulse
Release Date: February 6th, 2018
An incisive, laugh-out-loud contemporary debut about a Taiwanese-American teen whose parents want her to be a doctor and marry a Taiwanese Ivy Leaguer despite her squeamishness with germs and crush on a Japanese classmate.

At seventeen, Mei should be in high school, but skipping fourth grade was part of her parents' master plan. Now a freshman at MIT, she is on track to fulfill the rest of this predetermined future: become a doctor, marry a preapproved Taiwanese Ivy Leaguer, produce a litter of babies.

With everything her parents have sacrificed to make her cushy life a reality, Mei can't bring herself to tell them the truth--that she (1) hates germs, (2) falls asleep in biology lectures, and (3) has a crush on her classmate Darren Takahashi, who is decidedly not Taiwanese.

But when Mei reconnects with her brother, Xing, who is estranged from the family for dating the wrong woman, Mei starts to wonder if all the secrets are truly worth it. Can she find a way to be herself, whoever that is, before her web of lies unravels?
I am beyond excited for American Panda to come out!! Mainly
because I'm a sucker for cute contemporary romance novels.
Title: The Cruel Prince (The Folk of Air #1)
Author:
Holly Black
Publisher: Little Brown
Release Date: January 2nd, 2018
Of course I want to be like them. They're beautiful as blades forged in some divine fire. They will live forever.

And Cardan is even more beautiful than the rest. I hate him more than all the others. I hate him so much that sometimes when I look at him, I can hardly breathe.

Jude was seven years old when her parents were murdered and she and her two sisters were stolen away to live in the treacherous High Court of Faerie. Ten years later, Jude wants nothing more than to belong there, despite her mortality. But many of the fey despise humans. Especially Prince Cardan, the youngest and wickedest son of the High King.

To win a place at the Court, she must defy him–and face the consequences.

In doing so, she becomes embroiled in palace intrigues and deceptions, discovering her own capacity for bloodshed. But as civil war threatens to drown the Courts of Faerie in violence, Jude will need to risk her life in a dangerous alliance to save her sisters, and Faerie itself.
Why this book?? I love the cover, I am a huge fan of all things FAE, plus the main character seems like a bad***. Honestly, truly I cannot pass this book up!
So that's what we're waiting on this Wednesday.
So how about you? Leave a link and let us know. :)